Over the coming weeks, we'll be highlighting some of the most excitingnew features in RT4 in a series of blog posts. You can find a list of what we have planned at the end of this post.
To kick it off, let's look at the first change you'll see when you start up RT 4, the new default Aileron theme: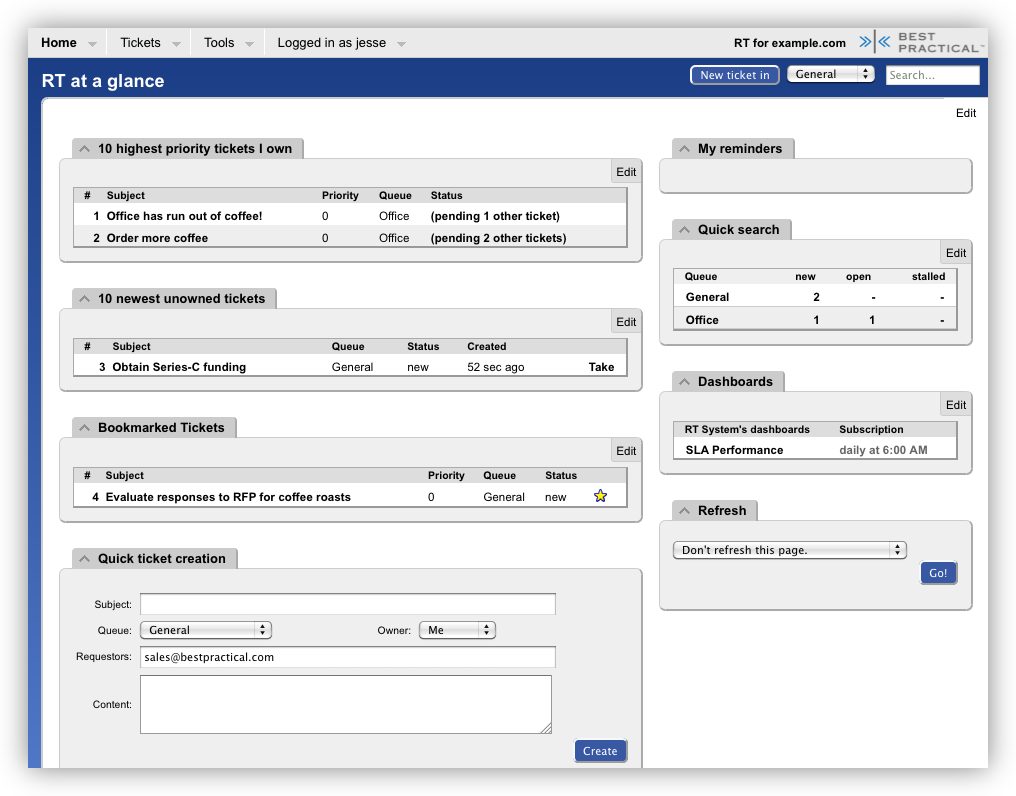 Aileron uses less screen space and lets RT take up the whole width of your browser. You'll find RT's menus at the top of the page. The extra space for ticket results and dashboards make RT a lot easier to use on smaller screens. The new menus are more compact, but let you dig deeper into RT before than before with many fewer clicks and page loads. You can now find your dashboards in the Home menu from any page with just a single click.
When you need to add or update users, groups, queues, or just about anything else, it's a lot easier to get exactly where you want to go the first time: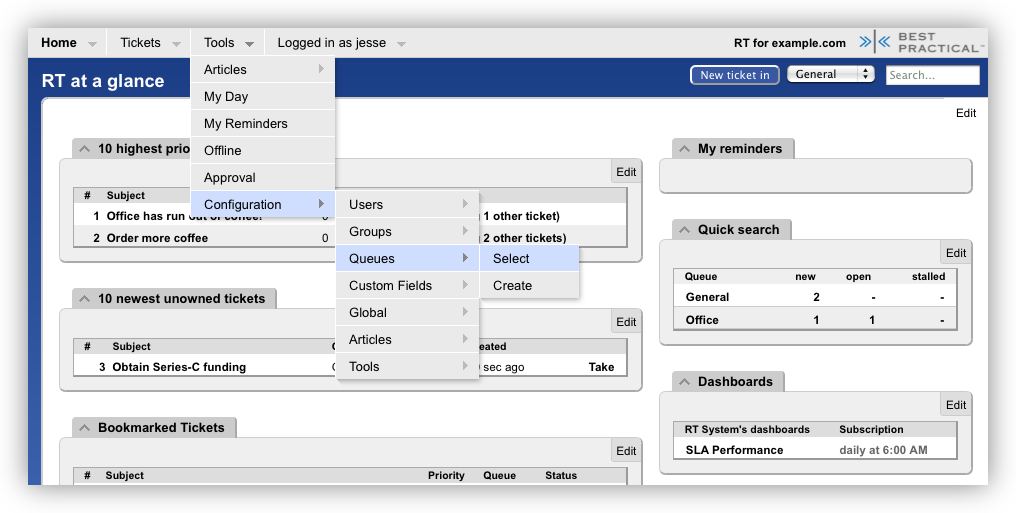 Menus aren't the only bit of UI we've improved. The ticket create and update pages now sport a a nifty new two column layout that puts content front and center. Metadata like owner, status, update type and custom fields appear to the right.
To make it easier to notice whether you're writing back to a requestor, the message box itself turns light red for replies and stays white for private comments. We found that made it a lot easier to catch cases when we meant to send something to customers but instead added a private comment. It even helped us catch a couple cases where we almost sent private comments to customers.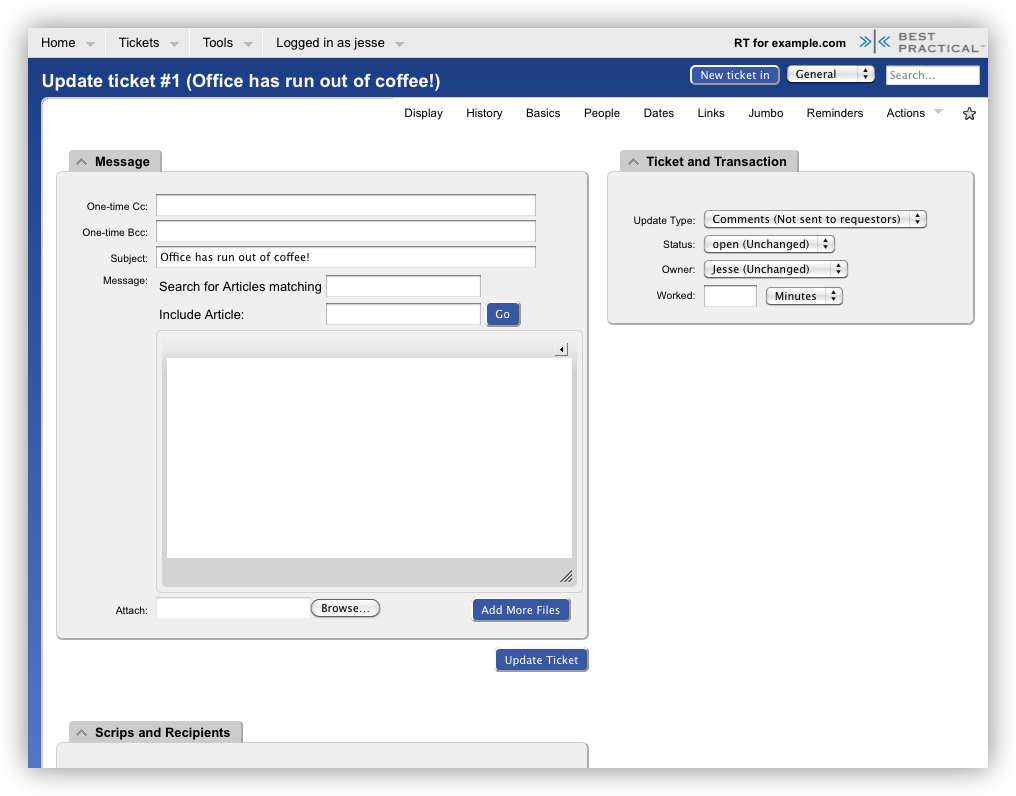 If the browser window is too narrow, the two columns will automatically collapse to one. If you'd rather always use the one-column layout, there's a new preference you can set to have RT keep them that way no matter how wide your browser is.
Stay tuned! There's much more to come.
We're highlighting some of our favorite new features of RT 4 in a series of blog posts over the next few weeks titled What's New in 4. Each post will focus on a new feature, showing you where to find it, how to use it and how to configure it. The following posts are currently on deck; We're hoping to push out two or three of them per week.
Articles integration based on RTFM
Finer-grain ticket-level control of notifications
Lifecycles for your ticket statuses
Making the More About Requestors box work for you
New configuration options and preferences
If you want to keep up to date with what's new in RT, subscribe to the feed in your favorite feed reader.