When your customers, clients, or the general public use your RT, brandingit to match the rest of your web sites can be important. RT 4 makes it easier than ever to rebrand RT to suit your needs. You can upload your own logo, set page colors from your logo or a color wheel, and customize CSS on the fly.
Navigate to Configuration → Tools → Theme as a superuser (such as root) and you'll see: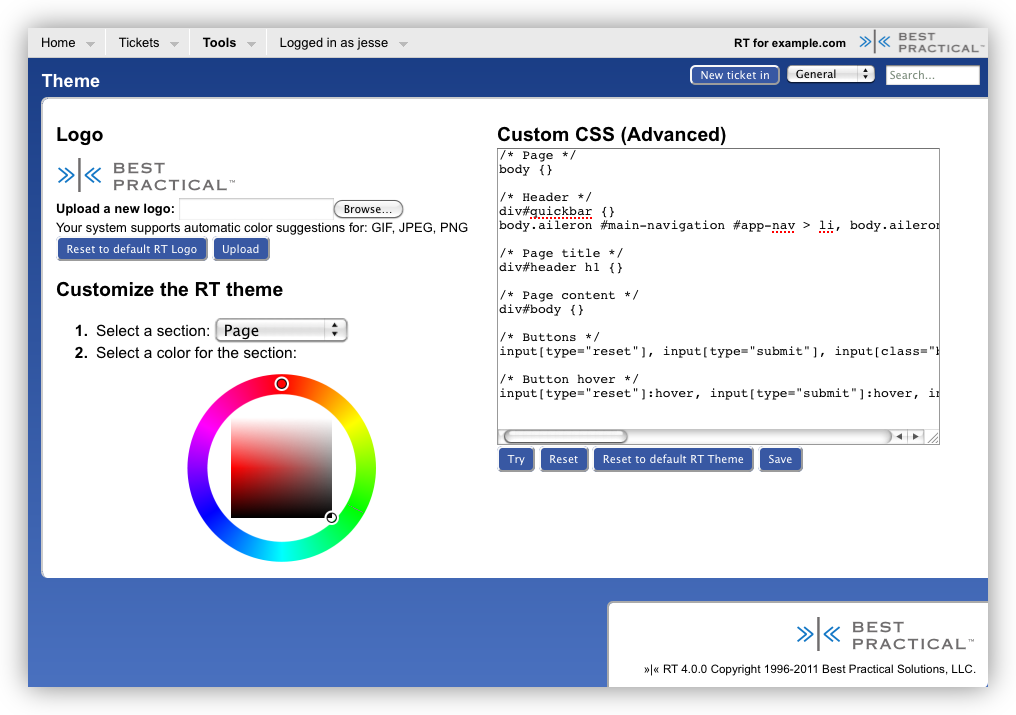 From here you can upload a logo and pick colors for the various page sections. RT will automatically pick out the six most frequent primary colors from your logo and offer them as options next to the color wheel. In less than a minute, you can upload a logo and set a few colors: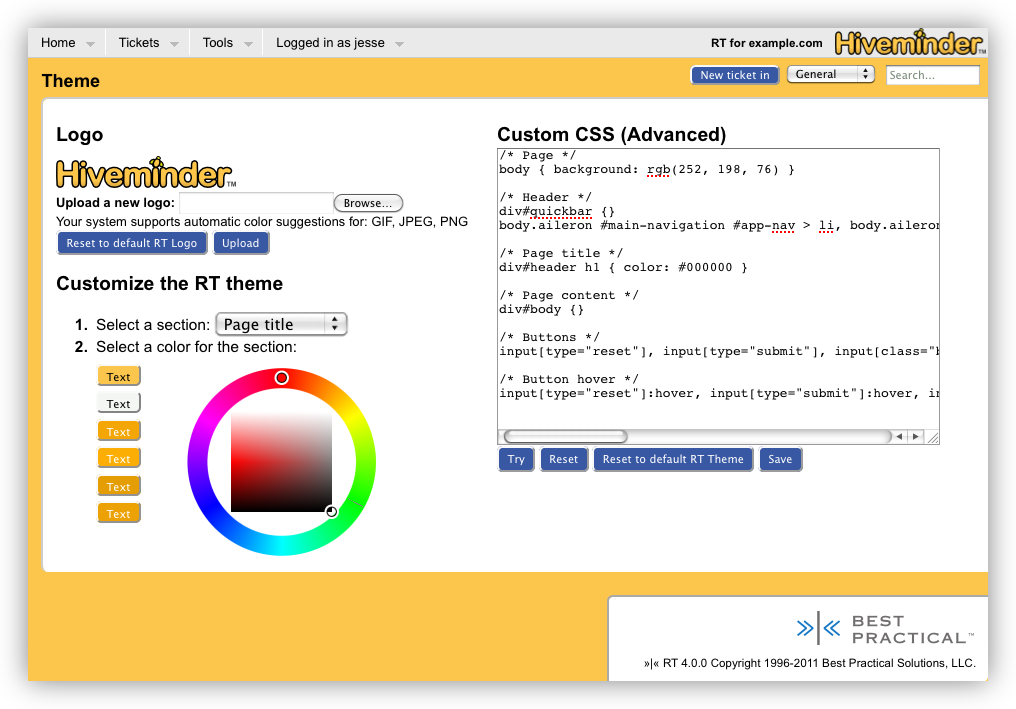 After trying out your color scheme, be sure to click Save to make it stick. If you ever want to wipe the slate clean, just use one (or both!) of the "Reset to default" buttons.
Going further
The theme editor lets you do a bit more if you know your way around CSS or have a web designer who does. By writing your own styles in the Custom CSS box, you can quickly customize the RT look and feel pretty extensively: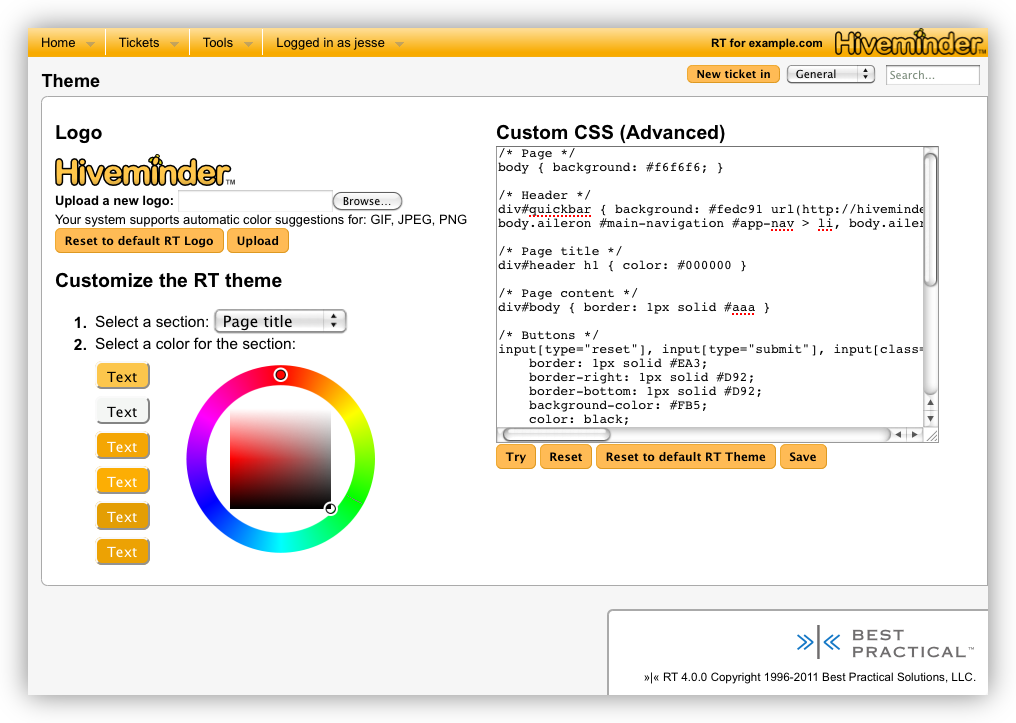 After making CSS changes click Try to see how they look, and when you're done be sure to Save.
We hope the new theme editor lets you integrate RT even better into the rest of your services.